Gluten-Free in Positano, Italy – a review of Il Fornillo Restaurant
---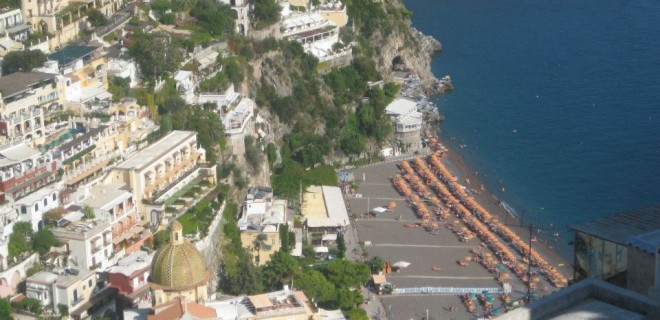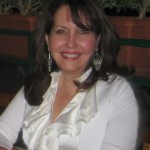 Growing up in a European household, surrounded by friends and family from different parts of the world and speaking more than one language from childhood, I naturally became infused with a curiosity and a desire to explore beyond the horizon. I began my travels very early in life…crossing the Atlantic as a child.  And so it began.The love of travel and foreign cultures was fueled…and since then, it's been an endless journey of discovery. My interests led me to study and teach foreign languages, literature and history, both in the United States and abroad. While living in the south of France for several years, the train became my friend as it took me across new borders. When I'm not traveling, I spend time enjoying my New England home near the Atlantic, and writing about my travel adventures…and look forward to exploring new horizons.
by Isabella Oliveira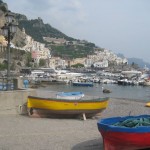 Italy … drenched in history,
eternal …
stunning …
and also land of the world's best pasta and pizza.  Can Celiacs and others living the gluten-free lifestyle travel happily and healthily throughout this beautiful country and still enjoy all the culinary delights it has to offer? Certamente!  (indeed!)
On a recent holiday with friends to the land where the ruins of antiquity sit side by side with the local internet café, we ventured down to the southern Amalfi coastline.  As other travelers have done, we rented a villa on one of the breathtaking hills of Positano, a gorgeous small town, clinging to the cliffs and spilling down towards the ocean. The natural scenery here is one of the most beautiful in the world, in my opinion, and apparently in the opinion of the many jet-setters, celebrities and of course native Italians who flock to this seaside resort at any time of the year.
The ocean is warm and a crystal blue.  The hills and cliffs encircle the beach … and the sun is inviting, caressing, and gentle. It is paradise.
On our first evening in Positano we decided to walk down the cobblestone pathways and through alleyways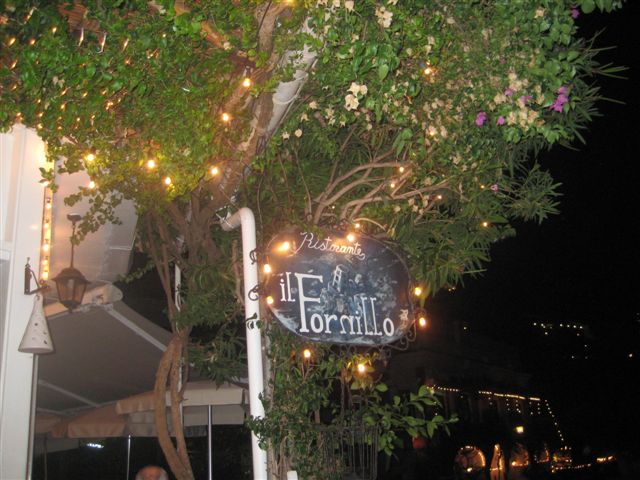 heading towards the center, which surrounds the beach. The fragrance of bougainvillea filled the air. Halfway into our journey (and partly because our legs and feet were giving out), we came across a restaurant overlooking the cliff and the ocean called "Il Fornillo".  It was nestled, as most everything is in Positano, against the cliff itself. Very inviting, with candlelit tables, fresh white linen tablecloths, and a welcoming "ciao" of the owners who greeted strollers.  We couldn't resist and decided to dine alfresco to enjoy the evening breeze, overlooking the moonlit ocean and under the Amalfi stars. Four friends enjoying a marvelous pinot grigio, seated in a lovely, romantic venue.
Our very gentile host explained that apart from the regular menu, we had the option of ordering gluten free entrees which included homemade pasta and pizza!  In Italy they are very aware of the benefits of eating gluten free and accommodating celiacs and those choosing to eat gluten-free for any reason. So put your linen napkin under your chin and manga!   At Il Fornillo you can enjoy freshly prepared and delicious pasta, pizza, and fresh fish caught that day… fruits from the ocean and from the orchards of the surrounding waters and hills of Positano.
I could have ordered the entire menu as everything sounded delicious. And everything was. We all savored our dinners.
Among the delights of what Il Fornillo has to offer, I would recommend the freshly caught fish of the day which is prepared whole and served that way… but no worries, the charming chef comes to the table and fillets it for you!  Natural, fresh, delicious … and gluten free!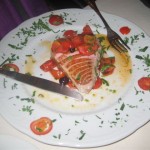 There were a number of appetizers to choose from, including zucchini fried to perfection with savory spices, and an assortment of gluten-free pasta and pizzas, which made our mouths water, and were served as appetizers to entice us to the main courses. My dining companions chose the swordfish which was skillfully prepared on the grill and artfully presented, as well as calamari tossed with fresh ingredients and olive oil … everything was perfection and very much enjoyed by the five of us. Indeed, there were the four of us dining, but the 5th was little "Maria", the sweet cat that has attached itself to the establishment and waits patiently for nibbles from the patrons.  The owners named her and make sure she is fed and happy (being a cat lover, of course I let her sample my catch of the day).
There are also gluten-free options for dessert. One can choose fresh fruit, or perhaps marscapone, a sweet italian cheese, with fruit.  But wait – don't forget what Positano and the whole Amalfi Coast is known for … Limoncello, which is a wonderful after dinner cordial that is made with the famous Amalfi coast lemons (they grow here to the size of melons)!   In Positano you can find everything made with lemons and lemon juice … soaps,  drinks,  candles,  bath items,  cakes,  pastries,  and of course linens and table tops depicting the tangy fruit. Do bring some back with you!
Dining at Restaurante Il Fornillo made our first night in Positano a real delight, both a relaxing pleasure among friends, and a great way to begin our stay in this beautiful resort area of Italy.
Il Fornillo is located on Via Pasitea 266, 84017 Positano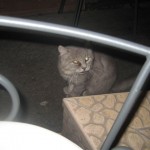 "Maria" of Il Fornillo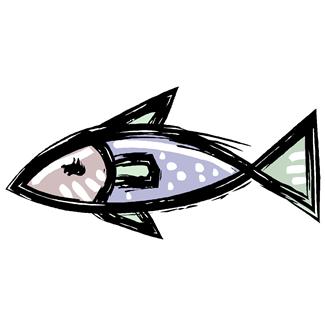 Did you enjoy this post? Have you traveled gluten-free in Positano? Please comment.