FDA on board to research gluten in drugs to help Celiacs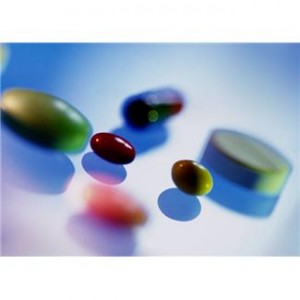 On Wednesday, November 21, 2011, the FDA announced the establishment of Gluten in Drug* Products – Request for Information and Comments" Docket No. FDA-2011-N-0842, which indicates the FDA is taking the issue of gluten in medication and its harmful effect on Celiacs and the gluten-sensitive, very seriously.  Though the FDA believes "wheat is not used to a significant extent in the production of drug ingredients and that barley and rye are used either rarely or not at all", they are aware that some ingredients may be derived from wheat. Suspect ingredients include: wheat starch, modified starch, pregelatinized starch, pregelatinized modified starch, sodium starch glycolate, dextrates, dextrin, caramel, dextrimaltose, malt, maltodextrin, gamma cyclodextrin, wheat bran, and some flavorings.
When the comment period ends on March 20, 2012, the FDA will evaluate all comments to determine the best approach to help Celiacs and the gluten-sensitive avoid ingesting harmful gluten via a drug product. "FDA is particularly interested in understanding what impact would result if the use of drug ingredients derived from wheat, barley, or rye were completely discontinued in human drugs" and what impact, if any, there would be on the pharmaceutical industry.
The FDA has heard from many sources over the years about the harmful effects of gluten in medication for Celiacs and the gluten-sensitive community.  In 2008, the FDA received a citizen petition asking to prohibit wheat from drugs, and even more requests in recent years from both individuals and organizations. In November of this year, the National Foundation for Celiac Awareness (NFCA) received a grant from the FDA to research gluten in medication (see link below).
Comments may be submitted either electronically to: http://www.regulations.gov referencing Docket No. FDA-2011-N-0842  or by mail: Division of dockets Management (HFA-305), FDA, 5630 Fishers Lane, RM 1061, Rockville, MD 20852. For further inquiries contact: Yana R. Mille, Center for Drug Evaluation and Research, FDA, Bldg. 51, RM. 4152, 1093 New Hampshire Avenue, Silver Spring, MD 20993-0002, (301) 796.1577
*according to the FDA "Drug Products" refers to all FDA-regulated drug products (for humans) in the US, including prescription, nonprescription, biologic and homeopathic
For more details on Docket No. FDA-2011-N-0842 visit: http://www.gpo.gov/fdsys/pkg/FR-2011-12-21/html/2011-32551.htm
For more information on NFCA's medication research visit: http://www.celiaccentral.org/News/Press-Room/NFCA-Press-Releases/Celiac-Disease-in-the-News/160/month–201111/vobid–6813/