Carol Fenster's Cheese Bread Balls
Reprinted with permission from Gluten-Free 101 by Carol Fenster (Savory Palate, 2010)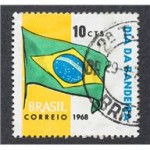 These little morsels are from Brazil, where they are called Pao De Quiejo. They're quick, easy and very, very tasty. Use them as snacks, dinner rolls—or slice them in half, toast them, and use them for sandwiches. They'll be crisp on the outside, sticky on the inside.
1 ½ cups tapioca flour 1 cup milk (cow, rice, soy)¼ cup light olive oil

1 large egg

½ cup grated Parmesan, Romano, or Asiago cheese (or soy or rice substitute)¼ teaspoon salt
1. Preheat oven to 375ºF. Have tapioca flour measured and ready.
2. Heat milk and oil in medium saucepan and bring to rolling boil. Remove from heat and immediately add tapioca flour. Mix quickly with wooden spoon. Cool 5 minutes.
3. Place mixture in food processor and add egg, cheese, and salt. Process until mixture is smooth and forms ball.
4. With 1 ½ or 2-inch spring-action ice cream scoop, drop 12 balls of dough onto ungreased baking sheet about 2 inches apart. For smoother balls, roll each between your oiled palms.
5. Bake 30 to 35 minutes or until balls are lightly browned and crisp. Makes 12. Serve warm or at room temperature.
Calories: 190; Fat 10g; Protein 4g; Carbohydrates 22g; Sodium 190mg; Cholesterol 33mg; Fiber 0g
Cheese Bread Sandwich Buns: Shape dough into 8 balls and flatten slightly with wet spatula before baking as directed. Turn buns over midway through baking.
Carol Fenster, is the author of 10 cookbooks including 100 Best Gluten-Free Recipes, the award-winning 1,000 Gluten-Free Recipes, and her recently released 125 Gluten-Free Vegetarian Recipes. Her books are not only enjoyed by the gluten-intolerant community, but also the general public seeking delicious recipes!  In addition to being a guest lecturer here in the US  and world-wide including Canada, Italy and Tokyo, Carol has taught gluten-free cooking classes in Mexico, and was recently inducted into the invitation-only Les Dames d'Escoffier. Carol is also the developer of the gluten-free products for Bob's Red Mill, and has appeared on PBS, the Health Network, and numerous radio shows as well as a contributor on a number of websites.
Thank you Carol for contributing this easy and delicious recipe to CeliacCorner.com – we appreciate it!