Celiac-Friendly (Gluten-Free) Winter Meals
by Vanessa Morley

,

guest author

If you are one of the 3 million Americans living with celiac disease or a gluten-sensitivity, you know how hard it is to avoid gluten, especially in the cold, winter months, when our body craves carbohydrates. Although it may seem impossible to enjoy stews, soups and casseroles, there are plenty of ways to get through these cold months, gluten free, while staying healthy and warm.
Soups and Stews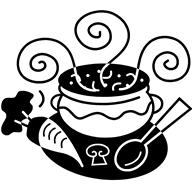 When making soups and stews think vegetables, beans and lean cuts of meat. Soups don't always need to include a noodle or served with a side of crackers. Loading your soup or stew with plenty of hearty vegetables, like potatoes, carrots, celery, squash, corn and anything else you can find. These are all great and healthy alternatives to noodles and other pasta. Also adding different types of beans, like black beans, lentils and kidney beans for example, will really bulk up the soup, adding lots of fiber. If you are still missing the noodles in your favorite soups, try substituting them for spaghetti squash. When cooked, spaghetti squash resembles spaghetti, just scrape the insides of the squash into your soup for the same texture and look of spaghetti. This is not only a great gluten free alternative, but it is also a lot healthier than packing your soup or stew with processed carbohydrates. Quinoa is a great addition to soups and stews as well, that not only adds a different texture but also adds protein.
Different broths may be hard to find gluten-free, your best bet for a great, safe broth is to make your own. When you make your own broth you will be confident that it is gluten free, and it will also be a lot healthier than most broths on the market today; just make sure to limit the amount of sodium you add!
When choosing the types of meat to put into your soups, choose the leaner cuts of meat, like skinless chicken and turkey breast or leaner cuts of beef.
Casseroles
Casseroles are a lot easier to make gluten-free, compared to soups; you just need to know what to put in them. Vegetables, beans and lean cuts of meats are also great ingredients to add, as well as different spices and seasonings. Layering vegetables and different meats can be a great substitute for a lasagna, and if you must have noodles, try to find a gluten-free alternative, like brown rice, quinoa, and buckwheat pastas. There are a lot of great recipes online for different gluten-free casseroles; use these recipes to start experimenting and then try your own combinations!
Although it may be difficult living with celiac or a gluten-sensitivity, there are still great dishes you can create while staying gluten-free and healthy. Getting creative in the kitchen and going beyond the norm, may help you find some delicious and favorite recipes, which you'll enjoy for years to come.
Stay warm!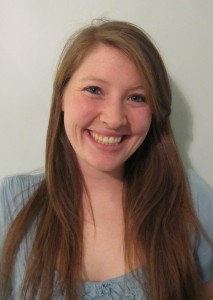 Guest author
Vanessa Morley
is a registered dietetic technician, she writes health blogs for
http://www.my-calorie-counter.com/
Everyday Health Calorie Counter tools.             To See All
CeliacCorner
blogs open
here
!