Can some cases of unexplained fertility be explained by a diagnosis of celiac?
According to recent and past studies, it would appear so.
In a recent cohort study performed under the direction of Janet Choi, Assistant Professor of Obstetrics and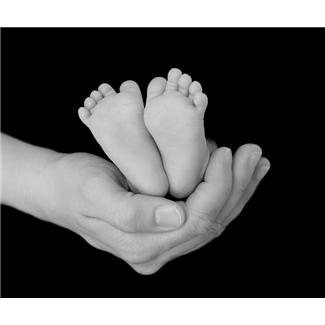 Gynecology at Columbia University Medical School 191 females with infertility were studied.  Serologic screening uncovered CD in four of 188 subjects who completed testing, which translated to an overall prevalence of 2.1%. Though this rate wasn't significantly higher than the expected 1.3%, those with undiagnosed Celiac were found to be significantly higher (5.9% or 3 of 51 women).  Though the study numbers are small, the findings suggest there is a link between infertility and Celiac. Interesting to note, the 4 women in this study diagnosed with Celiac, all eventually conceived once on a gluten-free diet.
In another study a few years back, it was found that the woman who took part in the particular study, and eventually diagnosed with Celiac, showed little signs of the disease, or had "silent" Celiac showing no symptoms at all, proving once again that just because you are not experiencing "classic" gastrointestinal issues commonly associated with Celiac, it does not mean you do not have Celiac.
Women with undiagnosed Celiac may have trouble conceiving due to celiac-related issues such as amenorrhea (irregular or missed periods) and also have a higher risk for developing hypertenion and anemia which can lead to pregnancy complications, including pre-term births. Certainly there are many factors which can lead to infertility in women and men (age, fibroids, blocked tubes, alcohol, smoking among others), but your take away from this article should be if you are experiencing unexplained infertility, you may want to consider testing for Celiac.
The good news is once a diagnosis of Celiac has been made and a gluten-free diet begun, many women will be able to successfully conceive, as shown in the recent study,  if the problem of infertility was caused by Celiac-related complications.
To read the full Abstract visit: http://www.reproductivemedicine.com/toc/auto_abstract.php?id=23858
(another study with similar results):  http://www.ncbi.nlm.nih.gov/pubmed/21561528