Alvine Pharmaceuticals Announces Results from ALV003 Phase 2a Trial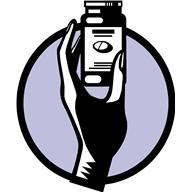 Article updated 4 November 2011
In a Marketwire Press Release dated 11 October 2011, Alvine Pharmaceuticals, Inc., a private biopharmaceutical company located in San Carlos, California, announced positive results from its Phase 2a clinical trial of ALV003, a study to evaluate the safety and efficacy of ALV003 to treat Celiac disease.  ALV003 is a mixture of two proteases (ALV001 and ALV002) engineered to degrade gluten. It would be taken orally and in conjunction with a gluten-free diet, not in place of.  It would be the first ever approved therapeutic treatment for Celiac.
As noted in the Press Release, biopsy results from 34 patients with Celiac showed there was less small intestinal mucosal injury in patients who were given the ALV003 in comparison to those that were given a placebo.  What's next?  A Phase 2b trial which will begin in 2012.
The ALV003 study findings will be presented at the upcoming 19th United European Gastroenterology Week (UEGW) in Stockholm on 24 October.
According to Marketwire,  Alvine will host a conference call and webcast on Thursday, 27 October at 10:00 am (Pacific) & 1:00 pm (Eastern)  to discuss the findings.  Dr. Peter  H.R. Green, MD, Director of the Celiac Disease Center at Columbia University, will also be a part of the conference call. The live event may be accessed by visiting Alvine's "News and Media" category on their website (website noted below).
4 November 2011
A few notes from the 27 October Conference call:
Dr. Peter H.R. Green began by stating Celiac was a "world-wide phenomenon". He felt the findings of the ALV003 study were "tremendous" and he was "very excited" to find a medication which will actually work. He said the pill would be beneficial to Celiac patients with continuing symptoms, when eating out, and also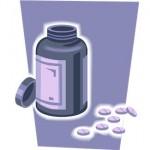 for those falling into the Celiac "refractory" category.  Dr. Green commented that the  gluten-free diet alone is inadequate to control symptoms of celiac, and mentioned 60-65% of his patients remain symptomatic despite being on a gluten-free diet, possibly due to eating gluten (i.e. "cheating")  or cross contamination issues.  Therefore, a therapeutic pill is needed, according to Dr. Green.
When available the pill will be taken in addition to the gluten-free diet, and not in place of.
Overall the consensus of the conference participants was that ALV003 is a viable approach for a therapeutic development in Celiac disease.
A Phase 2b trial of ALV003 will begin in 2012.
You can listen to the Webcast conference in its entirety by visiting Alvine's website below.
For more information
Marketwire Press Release:  http://www.marketwire.com/press-release/alvine-pharmaceuticals-announces-positive-results-from-phase-2a-trial-alv003-celiac-1571083.htm
Alvine Pharmaceuticals, Inc.: http://www.alvinepharma.com/alv003/  1.866.582.8907
Clinical Trials.gov  http://clinicaltrials.gov/ct2/show/NCT00959114?term=alv003-0921&rank=1