A Weekend in New York City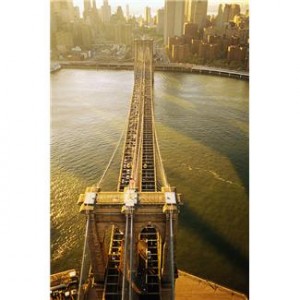 I always look forward to visiting Manhattan.  The energy emanating from the streams of tourists and residents alike, never fails to ignite my soul.  The cultural offerings of  theaters, galleries, and museums from major to fringe, and the city-wide historic landmarks are so abundant that I lament not having more than a short weekend to take advantage of it all.  Dining options are endless, from 5-star restaurants, bustling deli's, to quaint neighborhood eateries, many of which now have either a separate gluten-free menu, or the ability to accommodate gluten-free requests.
I recall traveling to NYC within the first few months of my Celiac diagnosis.  Back then, I was tentative about eating out, and primarily thrived on salads, yes for days.  No longer a newbie to the Gluten-free lifestyle, I was excited about all the gluten-free dining possibilities,  jotted them down on a list, and upon arriving to the hotel, I asked the 30-something concierge to look it over and make a recommendation. She suggested "Otto", but unfortunately it wasn't conveniently located for lunch, so I pointed to another on the list, Pizza Cer Te, which she said was a great choice as well, and just a few blocks away.   So we set off, my husband and I, our kids, and our 4 visiting relatives, in search of what was going to be my first gluten-free meal in NYC! After walking what seemed to be more than just a few blocks, we arrived at the entrance of Pizza Cer Te, at 132 E. 56th St. (btw. Park & Lexington), only to discover it wasn't open for lunch.  A bit of a disappointment, but since I've read great reviews of Cer Te, I plan on returning again in the future.  By this time, we were famished so we stopped at the nearest pizza joint, and yet again my only option for something gluten-free was – a salad.  Oh well, it was probably better to eat a light lunch, because I knew later I would be indulging in a satisfying gluten-free dinner (hopefully!).  After lunch, we headed over to Central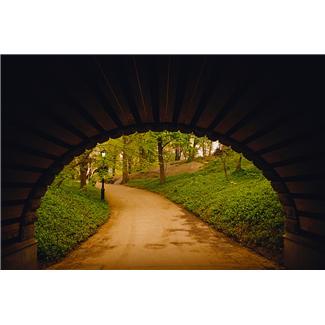 Park.  So much to see there, from the beautiful stone arches and bridges, Belvedere Castle (now the Henry Luce Nature Observatory), a historic carousel, the Conservatory Garden – every turn led to a new discovery.  We opted to ramble along The Ramble, some 38 acres of paved paths passing by streams and through stone arches and great for bird watching.  I recall walking along the Ramble years ago, when the environmental artists (& spouses) Christo and Jeanne-Claude had erected what seemed to be hundreds of "gates" of flaming orange sheets of vinyl fabric, which billowed in the breeze, as you walked under and through them – a beautiful spectacle which brightened an otherwise grey winter's day for us.  After enjoying our walk along the Ramble, we headed to Bethesda Terrace, (designed by Olmstead and Calvert Vaux) to enjoy a beautiful view over the lake, and sat for awhile by the Angel of the Waters fountain.  This has to be one of my favorite spots in Manhattan. The fountain is located mid-park at 72nd street (for more info visit  http://www.centralpark.com/guide/attractions/bethesda-terrace.html).
After visiting the park we headed back to the hotel, to get ready for dinner.
On our way to the hotel, I happened upon a bakery where people were actually lined up at the entrance.  Boy, this bakery must have some really good cupcakes!  I managed to get the attention of the guy who was opening the door, nightclub-style … a few people out, a few people in.   I yelled above the crowd "is there anything gluten-free?", to which he answered yes, so I walked to the back of the line and waited patiently, in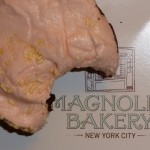 anticipation!  Finally I made it in, only to discover there was just one gluten-free item, a flourless cake which you could have topped with frosting, or not.  It was packed in a pretty box which I carried back to the hotel.  The bakery was Magnolia (corner of 49th St. & 1240 Ave. of the Americas/6th Ave.)  and that flourless cake, with the most delicately swirled, silky smooth pink frosting, had to be one of the most delicious gluten-free desserts I have ever tasted, and I have tasted many. Magnolia's is definitely worth the wait. Hopefully they will offer more gluten-free options in the future, so be sure to make a request when you are there! The more inquiries for gluten-free options, the more of a consideration! http://www.magnoliabakery.com
Back to my list for dinner venues. We decided on Carmine's in the theater district/200W 44th St., as I was longing for Italian cuisine.  We didn't make a reservation, and waited 1.5 hours for a table, which I suppose for a Saturday night, and without a reservation, was to be expected.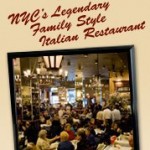 While we waited for our table, my husband and I enjoyed a glass of wine (or two) at the bar, while our kids and relatives ran into the stores across the street for more shopping.  Unbeknownced to us Carmines, is known for its family-style servings.  We watched as scurrying servers balanced enormous plates of spaghetti, lasagna, meatballs on their arms. When we finally sat down to order, our server explained that typically one dish is shared by 2 to 3 people – okay that explains the quantity of food on one plate!  The gluten-free menu was extensive, though did caution of the possibility of cross-contamination.  There was a decent variety of GF appetizers  and for our entree we ordered the Shrimp Fra Diavolo which was accompanied by gluten-free ziti that even my gluten-eating husband enjoyed.  And, though the server advised us that one dessert would satisfy 3 or 4 people, we ordered a few, including a GF Tartufo for me, which was delicious, but sadly much of it was left behind and we didn't have a refrigerator in our room for leftovers.  An entrée costs on average $33, but remember two (possibly 3) people can eat from one dish.
Carmines, located just off Time Square, will now be one of my go-to restaurants when visiting NYC!  Though the GF menu cautioned of the possibility of cross-contamination, I found the kitchen staff did an excellent job of keeping my food safe, especially considering how busy the kitchen must have been on a Saturday night.  If you want Italian "nouvelle cuisine", then skip Carmines. But if you enjoy sharing hearty, Italian comfort food, in epic proportions, with family and friends, in a lively atmosphere – this is the place for you!  Try to make a reservation a day ahead if you can, as same-day reservations are not accepted. If no reservation, no problem, just plan on waiting at least 1 hour or so for a table. http://carminesnyc.com/locations/tdny/index.php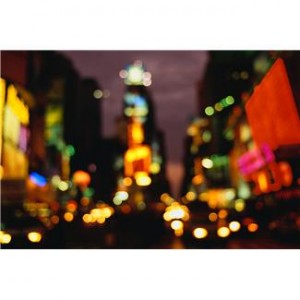 After a very satisfying dinner at Carmines, we headed back to our hotel walking through Times Square, which is really its most electrifying at night.  The display of huge posters of the various current Broadway shows draped over the buildings, the hustle and bustle of a mix of people, variety of retail options, and all that neon …. makes visiting Time Square, especially at night,  a must-see if in New York.
During our weekend visit, we also took in the following:
–        Ground Zero: A visit to the area where the World Trade Center twin towers tragically collapsed on September 11.  16 acres of void, though there was quite a bit of construction around the site.  The new 7 World Trade Center stands tall nearby. The 9/11 memorial was not yet open to the public when we visited.  (Ground Zero is located in lower Manhattan around Church, Vesey and Liberty Streets)
–        Staten Island Ferry (runs every 30 min. & is FREE):  We didn't have time to actually walk up the Statue of Liberty, so the next best thing was to take the ferry out to the New York harbor to pass by her, which was a thrill for the kids (be sure to find a seat on the outdoor deck!). When we arrived to Staten Island, we quickly got off and then back on again, and returned to Manhattan. We enjoyed the views of the Brooklyn Bridge and lower Manhattan, which was blanketed in a glow from the late afternoon sun.  Eerily breathtaking, reminding us of the once prominently placed Twin Towers missing from the Manhattan skyline.  (Take the South ferry at Battery Park from the Whitehall Terminal. The ride is approx. 25 minutes each way. http://www.siferry.com/)
Thought I'd share my list of GF restaurants, many of which will be visited on a future visit to NYC! Apologies for the partial addresses.   Share your favorite NYC dining destination in the comment box below!
Friedmans (75 9
th
Ave.) Peters (1601 1
st
Ave.) Lumi (963 Lexington Ave./70
th
St.) Nizza (630 9
th
Ave.) Slice (1413 2
nd
Ave.) Pie (124 4
th
Ave. (Village) Otto (1 5
th
Ave. (btw. Washington News & 8
th
) Keste Pezza (271 Bleeker in the Village) Mozzarells (38 E. 23
rd
St.) Pizza & other stuff (132 E. 56
th
St. (btw. Park & Lexington) S'Mac – 345 Ea. 12
th
St. (Ea. Village) Bar Breton (for crepes) (254 5
th
Ave.) 4Food (Burgers, etc.) (286 Madison Ave.) Heartland Brewery (625 8
th
Ave.) Pappardella (316 Columbus) Gustorganics (519 6
th
Ave.) Blooms Deli (350 Lexington Ave. corner 40
th
) Manhattan Chili (tex-mex – 1500 Broadway Rosa Mexicano (9 E. 18
th
St. (btw. 5
th
& Broadway) Risotteria (270 Bleecker in the Village) Bistango (415 3
rd
Ave. btw. 29
th
& 3
rd
Ave.) Sambuca (20 West 72
nd
St., upper west side) Opus (1572 2
nd
Avenue) Ruby Foos (Chinese – Times Square, 2182 Broadway) Asia de Cuba (Chinese/Cuban – 237 Madison) Lilli & Loo (Chinese – 792 Lexington Ave.) Vic's Bagel Bar (544 3rd Ave. (cross Str. 36th St.)
Bakeries
Tu-Lu (338 Ea. 11
th
St.) Babycakes (248 Broome St.) Lula (ice-cream (516 E. 6
th
St.) Store selling gluten free goodies: 77A W. 85
th
St.
Here is another list of allergy-friendly NYC restaurants from a blogger: http://allergicgirlrecommends.blogspot.com/
Did you find this post useful? Please Comment below.