Introducing Gluten Free Therapeutics & Celi-Vites: Supplements for the Celiac & Gluten-free Community
---

We are proud to introduce our newest sponsor, Gluten Free Therapeutics.
In December, Gluten Free Therapeutics (GFT) launched Celi-Vites, a superior line of scientifically formulated supplements created especially with the celiac and gluten-free community in mind. Our community is well aware, nutritional deficiencies are very common at time of diagnosis due to malabsorption issues and many patients are required to take supplements to get levels back to normal. Research has also shown that many individuals following a gluten-free diet continue to have nutritional deficiencies in part because a vast amount of gluten-free products on the market tend to be void of valuable vitamins and minerals (yes, some manufacturers offer us better!).
Gluten Free Therapeutics was formed by a mother and daughter from Kennebunkport, Maine. Founder and mom, Leigh Reynolds, was employed in the pharmaceutical and retail areas for many years. Her daughter, Dr. Taylor Reynolds, was diagnosed with Celiac (anemia & osteoporosis) in her 30s, and though she followed a gluten-free diet, her nutritional levels were never at their best. Dr. Reynolds is a veterinary pathologist and scientist with special expertise on the immune system, and she has brought her knowledge to GFT. Leigh Reynolds shared her story in a Press Release (12.9.13) "As a mother, when your child is sick, you'll take drastic measures to find the right food, medication or treatment to make them well," said Reynolds. "My background in the pharmaceutical industry merged with my empathy for my daughter and those like her made me a very tenacious creator."
Gluten Free Therapeutics currently offers 3 Celi-Vites formulations: Blood Health (capsules), Body Health (capsules) and Bone Health (powder). The supplements are specially formulated to fill the common deficiencies found in Celiac Disease patients and those following a gluten-free diet (iron, calcium, zinc, copper, vitamins A, D, E, K & B-12, folic acid, among others). Celi-Vites are:
–        Gluten Free (batch tested to be free of gluten to less than 5ppm – gluten free certification in process)
–        Formulas are "simple, clean, and targeted … experimental or unproven ingredients have been left out"
–        Highly absorbable (ingredients are of the most advanced form & all minerals are provided in chelated form
  for maximum absorption)
–        Easy to swallow and only one dose per day recommended
–        Not recommended for children (a line formulated specifically for children's nutritional needs is anticipated in
  the future)
Product Highlights: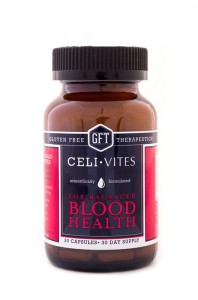 Blood Health (Vitamin C, B2, B12, Folate, Iron)
–        Ferrochel®, a patented form of chelated iron, with three times the bioavailability of            ferrous sulfate –        Research showed that Ferrochel® resulted in zero gastrointestinal complaints –        PureWay-C®, a highly absorbable form of vitamin C, for increased iron absorption –        Coenzyme form of vitamin B12 to support nerve function + red blood cell           development –        5MTHF, the coenzyme form of folic acid, for red blood cell development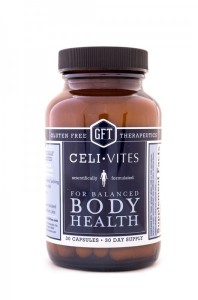 Body Health (Vitamins A, C, D3, E, B1, B2, B3, B5, B6, B12, Folate, Biotin, Iodine, Zinc, Selenium, Copper, Manganese, Chromium, Molybdenum, PABA, Boron, Vanadium, Piperine, Hesperidin, Quercitin, Betaine Hydrocholoride). Provides 100% or more of daily value of B vitamins
–        Active, coenzyme forms of key B-vitamins (including 5-MTHF) which are           Body Ready –        Patented, chelated minerals from Albion Labs for maximal adsorption           + utilization –        PureWay-C®, an advanced form of vitamin C –        1000 IU of Vitamin D3 –        A proprietary blend of bio-enhancing phytonutrients –        Supports healthy digestion with betaine hydrochloride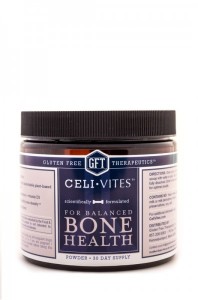 Bone Health (Vitamins D3, K2, Calcium, Magnesium Citrate, Potassium Citrate. Available in an orange flavored powder form – easy to dissolve.