Grain Free Pumpkin Waffles
by Guest Food Blogger Tiffany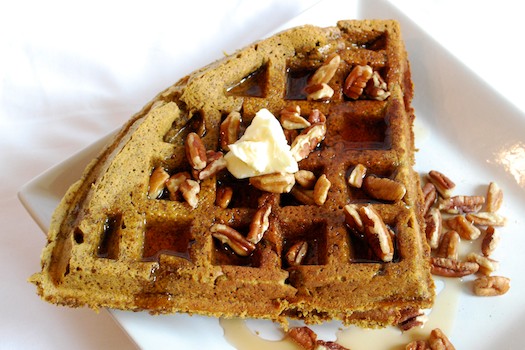 Ingredients:
1 cup almond flour 1 cup flax seed meal ½ cup Palm Sugar 4 eggs ½ cup butter ½ cup canned Pumpkin 4 tablespoons water 1 teaspoon Allspice 1 teaspoon Cinnamon ¼ teaspoon salt
Equipment:  Waffle Iron
Directions:
Preheat waffle iron to 265 degrees F.  In a large bowl, melt butter. Then add eggs, pumpkin, and water and mix well. Add remaining ingredients and whisk until smooth. Cook on waffle iron for 8 minutes or until golden brown. Top with butter, maple syrup and pecans.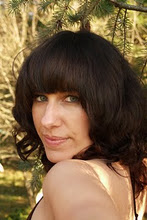 Tiffany, of British Columbia, Canada, has been blogging since August 2009.
She was diagnosed with Celiac Disease in 2007. Being diagnosed was a
blessing in disguise and she now has a food blog dedicated to helping
other newly diagnosed Celiacs see
how easy
and tasty being
gluten free can be.
Visit Tiffany's blog at:
http://glutenaversion.blogspot.com/