Got Vitamin B-12 Deficiency? Consider Replacing with Injections by Amino Pharmaceuticals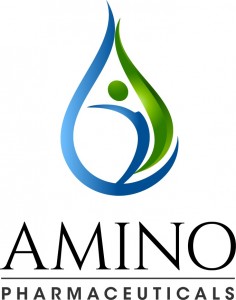 Nutritional deficiencies are common among patients diagnosed with Celiac Disease (CD). When CD is triggered, the small intestinal villi become damaged (flattened) over time and are unable to absorb nutrients properly, resulting in deficiencies, sometimes severe. When a deficiency is detected by a health care professional, a supplement is generally recommended until levels return to a normal range. Research suggests that even people who adhere to a strict gluten-free diet may continue to have nutritional deficiencies, or develop new ones, primarily because gluten-free packaged products are not fortified with enough healthy vitamins and nutrients.
B-12 is a vitamin found to be deficient in patients diagnosed with CD, along with iron, calcium, D, folate (& others). A B-12 deficiency is also a concern for the elderly population and people with other conditions such as Pernicious Anemia, Crohn's, Graves' Disease and Lupus. Vitamin B-12 is critical for the body to function well and plays a vital role in our health by: Improving cell function; Promoting new red blood cell production; Boosting immune system; Supporting liver function and Improving focus and concentration.
People diagnosed with a B-12 deficiency can replace it with either oral supplements or if a more potent form is required, by injection. In general, B-12 is not absorbed well in the stomach, and when injected, the B-12 goes directly into the muscle tissue, bypassing the digestive system and offering better (100%) absorption.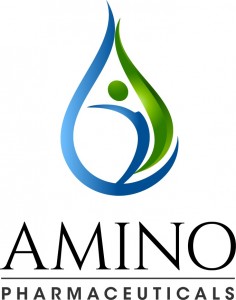 Amino Pharmaceuticals, a privately owned medical practice with clinics in the Colorado area (Brookfield, Denver, and Englewood) offers physician and pharmacy-formulated B-12 injections. If visiting one of their Colorado clinics, a trained professional will administer the injections after conducting a health evaluation, or you can purchase the injections and take them home for self-administration (detailed instructions will be provided). Amino B-12 injections are also available in a variety of stores as well as via their website, saving you both time and the cost of an office visit! If you plan to order on-line you will be asked to register and complete a health assessment form. Once your registration is received by Amino, a medical staff member will contact you to determine eligibility. No blood work is required.
Open HERE for the Health Assessment/Registration Form.
Potential benefits of B-12 injections, according to Amino Pharmaceuticals, include: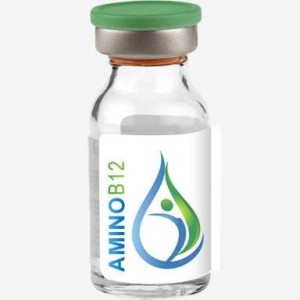 –        Improved metabolism
–        Increased energy
–        Better concentration, focus & mood!
–        Improved liver function
–        Reduced risk of cancer, heart disease &
          dementia
–        Improved immune system function
"Vitamin B12 injections help patients sleep better, lose weight, and have a more positive outlook on life"
Amino's B-12 injections are available in the following forms:
–       
B12 Methylcobalamin
is the most potent (1,000 mcg per 1 ml) – Price starts at $149
–       
B12 Cyanocobalamin
(1,000 per 1 ml) – Price starts at $39.99
(Check Amino's website for special discounts)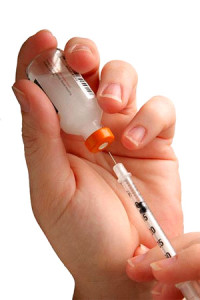 Amino Pharmaceuticals' B-12 injections are made in the USA and are gluten-free and preservative-free. The company follows strict quality control procedures by batch testing for "solubility, PH stability, and many other sterility tests which include the following: bacterium, microbes, molds, fungi, pyrogens and endotoxins".
Each B-12 injection order includes your requested prescription, syringes and package supplies. At this time, Amino is only shipping within the United States. They plan to ship internationally in the future.
Visit one of Amino Pharmaceuticals' Colorado clinics or their website to determine if B-12 injections are right for you! A customer service representative is readily available to answer your questions.
Other specialties and services provided by Amino Pharmaceuticals include: Certified In-Clinic Lab Tests, Medical Weight Loss, Women's Bio-identical Hormone Replacement Therapy, Garcinia Cambogia Supplements, and Lipotropic, AminoSlim
Learn more about Amino Pharmaceuticals:

Email: sales@apinjections.com.
Write: 1550 Larimer St. #521
Denver, CO 80202
Colorado Clinic Locations:
(Denver)
3003 East 3rd Ave. Suite 203
Denver, CO 80206
(Englewood)
385 Inverness Parkway Suite 300
Englewood CO 80112
(Broomfield)
6850 W. 116th Ave. Unit D
Brookfield, CO 80020
CeliacCorner partnered with Amino Pharmaceuticals to spotlight their B-12 injections.
CeliacCorner cannot be held responsible for any adverse reactions/side effects experienced due to the use of any Amino Pharmaceuticals' products.