Supermarkets
The following supermarkets have gluten-free product lists:
Gelson's: http://www.gelsons.com/PDF/NoGlutenIngredientListing.pdf
Hannaford: http://www.hannaford.com/catalog/search.cmd?keyword=gluten%20free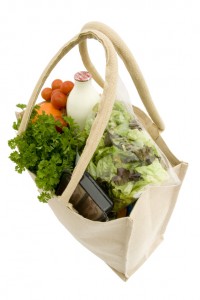 Kroger: http://www.kroger.com/SiteCollectionDocuments/pharmacy/GlutenList.pdf
PCC Natural Markets (Washington area): http://www.pccnaturalmarkets.com/gluten_free/products.php
Publix: http://www.publix.com/wellness/food/nutrition-center/The-Right-Foods-for-You.do
Roche Brothers: http://www.rochebros.com/dinner/gluten-free/
ShopRite: http://www.shoprite.com/?s=gluten%20free%20list
Stop & Shop: http://www.stopandshop.com/living_well/allergens.htm
Trader Joes: http://www.traderjoes.com/products/dietary.asp
Wegmans:
http://www.wegmans.com/pdf/nutrition/GlutenFreeWegmansBrandProducts.pdf
Whole Foods: http://www.wholefoodsmarket.com/service/gluten-free-products-list
note:  Market Basket has a gluten-free product list, but you will need to ask a manager for a copy when inside the store
Check out RETALE.COM, an online resource for local shopping. Retale makes weekly ads and coupons from a number of retailers available online based on your zip code.  Users can find useful information on hundreds of products and stores, including addresses and store hours, as well as other helpful information for planning weekly shopping. Basically, you are being emailed an electronic version of your favorite store's weekly ads (hopefully a few discounts for gfree products will be among the supermarket ads!).
Check out this great article from Gluten Free Living Magazine regarding gluten-free shopping!
To locate smaller, individually-owned markets in your area specializing in organic foods and generally carrying gluten-free products visit the following websites:
http://organicconsumers.org/state/greenbiz.cfm?all=NaturalFood
http://www.organicstorelocator.com/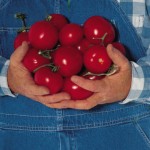 To locate a local farmer's market in your area where you will find an assortment of fresh, naturally gluten-free
fruits, herbs, & veggies visit the following site:
http://www.localharvest.org/
Sign up with Gluten Free Saver to receive discounts on your favorite gluten-free products – Free to register!