Kozy Shack Cinnamon Raisin Rice Pudding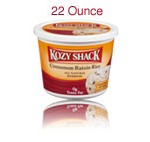 Ingredients: milk, rice, sugar, raisins, eggs, lemon juice concentrate, salt, natural flavors, cinnamon.
I have to admit before I was diagnosed with Celiac, I had never tasted Kozy Shack puddings.  But once becoming gluten-free and perusing the store shelves for new tasty GF treats to try, I discovered that Kozy Shack puddings were gluten-free, and decided to give them a try.  They come in a variety of flavors:  Original, Tapioca and Cinnamon Raisin Rice. Suddenly, the story of Goldilocks and the Three Bears comes to mind.  First I tried the Original.  I liked the consistency of it, but slightly on the bland side (fine if you don't like things too sweet).  I then moved on to Tapioca.  Sweet and very flavorful, but a little on the watery side.  Finally … I tried the Cinnamon Raisin Rice Pudding … ahh, the perfect blend of consistency, with added plump raisons and cinnamon flavor – and now one of my favorite comfort foods to have on hand in the frig!
Why we also like Kozy Shack puddings:
–      Gluten-free labeling easy to read –      Good source of Calcium –      Preservative Free –      No hydrogenated oils –      0 grams trans fat –      Available in snack size, great for kid's school snack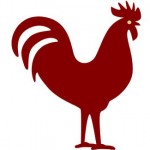 Camille's CritiqueCorner