Amy's – Frozen Enchilada's!

I would imagine most consumers, whether living a gluten-free lifestyle or not, are familiar with Amy's products (established in 1987 by Rachel and Andy Berliner, when their daughter "Amy" was born).  Amy's products are available in mainstream supermarkets as well as on the shelves of natural food stores. If Amy's brand is new

to you, they offer a variety of natural and organic frozen foods (enchilada's, tamales, burritos, wraps, pot pies, pizza, Asian noodle and Thai stir fries, and baked ziti and rice Mac n' Cheese Kids Meals).   They also offer canned chili's, beans & soups, pasta sauce, and salsa and "bowl" meals (Mexican Casserole, Teriyaki Bowl, to name a few), and much more, including sweets.

Honestly, I've never been a fan of frozen foods, but I have definitely made an exception for Amy's products, especially for the Enchilada's! Amy's kitchen starts with freshly ground organic corn tortillas and adds in fresh and primarily organic  ingredients such as black and pinto beans, tofu, cheese, tomatoes, olives, onions, sweet rice flour, soybeans, tapioca starch, chives, chiles, oils, bell peppers, spices, garlic, zucchini – depending on which Enchilada you choose. Then the enchilada's are blanketed with a tasty "traditional" Mexican sauce.
The enchiladas come in a variety: Cheese, Black Bean Vegetable and Light in Sodium Black Bean Vegetable. "Whole Meals" are also available, consisting of an enchilada accompanied by side dishes such as Spanish rice, pinto beans corn

and tomatoes, depending on the meal.
Are they healthy? Most of the Enchilada products are packed with nutrients (Vitamins A, C, Calcium, Iron, and Protein and some are cholesterol-free.  The majority of Enchilada ingredients are at least over 77% organic (the average ingredients are in the 90% organic range); dairy products are hormone-free; and no added Preservatives, MSG, or Trans fat.
What about the salt content? The Enchilada's salt content is in the 190 mg. (for the low-sodium Black Bean-Vegetable Enchilada) to 680 mg. range.  Compare this to other "packaged frozen" foods and you will probably find Amy's to be on the lower end.  Amy's suggests consumers read ingredients/nutrition labels carefully if on a special diet, to be certain it is the healthiest choice.
Amy's kitchen is currently not a dedicated gluten-free facility.   Cross contamination issues are addressed as follows:
"Amy's recognizes the needs of our customers who have allergies or sensitivities to nuts, gluten, certain spices, etc. Amy's always fully discloses all ingredients (except for specific spices used in the product) on the ingredient statement and will answer any questions that will help consumers decide what products they can safely consume. At Amy's we take every precaution to ensure that cross contamination of ingredients does not occur in our production facility but we want you to know that this product was produced in a plant that processes foods containing wheat, milk, soy, tree nuts and seeds. Amy's Kitchen does not use any peanuts, fish, shellfish or eggs."
Not all Amy's products are gluten-free, so be sure to look for the gluten-free label, and always read ingredients.
Let's face it, we don't always have the time or desire to create meals from scratch, though for many following a gluten-free diet, preparing meals from scratch is generally the only way to eat safely. On occasion, it is nice to just pop something frozen into the oven or microwave, and have it come out tasting delicious!
Why we also like Amy's:
We appreciate Amy's consideration of consumers on special diets (you can choose from a variety of products that are prepared vegan, gluten-free, dairy-free, low-sodium, low-or-no cholesterol, low fat, lactose-free, soy-free, tree-nut free.
Products do not contain any animal enzymes or rennet (an enzyme used to clot milk during cheese making process, which can come from calves' stomachs).
Many (but not all) products are Kosher Certified.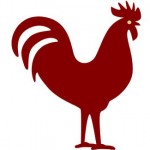 Camille's CritiqueCorner