Support Celiac Corner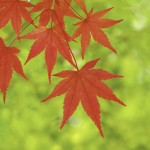 Our motivation for establishing CeliacCorner is two-fold.  We hope to educate as many individuals as possible on the auto-immune disease – Celiac, especially symptom recognition, so at a minimum it will be considered, and then brought to the attention of a physician, hopefully leading to a more timely diagnosis and avoiding potential health complications; in addition to assisting the newly diagnosed with transitioning to a gluten-free lifestyle.  We will strive to provide our visitors with the most up-to-date, factual, medical information and news as well as offering useful lifestyle tips! You can help to keep CeliacCorner available as a resource by visiting our site often, recommending to others, and by purchasing from our Store.
With our infinite gratitude,
Team CeliacCorner
E.mail info@celiaccorner.com for information.