Celiac / Gluten-Free Summer Camps for Kids/Teens – 2014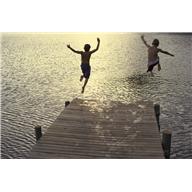 We are currently compiling our list of upcoming Summer Camps in 2014!
If you would like us to add your camp info send an email as soon as possible with details to: info at CeliacCorner dot com
CURRENTLY IN DRAFT FORM … DATES FOR 2014 CAMPS ARE CURRENTLY BEING UPDATED, PLEASE CHECK CAMP WEBSITE DIRECTLY UNTIL WE HAVE FINALIZED THIS PAGE. THANK YOU.
[Check out Rudi's Gluten-Free Bakery Camping Scholarship Contest! You can enter to win a scholarship to use at a gluten-free Camp of choice, and they will also pay travel costs! Enter during the month of May 2013 .. click here) 
(Please note: be sure to confirm at time of registration that the camp is able to accommodate your child's special dietary needs; also at the end of the celiac-friendly camps, we also list a few camps for vegans, and one for children with autism – Vermont)
Registration is now open at the following:
CALIFORNIA
Camp Celiac – Camp Arroyo, Northern California: July 23-27, July 27-31, 2013
(Celiac Disease Foundation) Camp Nawakwa, San Bernardino Mountains: July 15-19th, 2013
GEORGIA
(R.O.C.K.) Camp Weekaneatit at Camp Twin Lakes, Warm Springs, GA: June 23rd – 28th, 2013)
KENTUCKY
The Center for Courageous Kids (Scottsville, KY), a world class medical camping facility, Spring, Summer & Fall 2013 sessions 
MASSACHUSETTS
Camp Emerson (The Berkshires). 2, 4 & 6 week sessions (June thru August, check website for dates). Have a look at their Food Allergy information
MICHIGAN
(CSA) Michigan Capital Celiac/DH Group (June 30th – July 5th)
MINNESOTA
(R.O.C.K.) Gluten-Free Fun Camp at Camps of Courage & Friendship, Twin Cities: July 14th – 19th, 2013
NEW YORK
CeliacStrong, Camp Comstock, Ithaca, NY (Weekend): Ages 8 – 15, August 1 – 3rd, 2014 (100% gluten-free, lactose intolerant can be accommodated) 
Camp Eagle Hill, Up State, Elizaville, NY (Open House 4/26, 5/17 & 5/24): Full Season – June 28 – Aug. 12; also June 28 – July 26, July 26 – Aug. 12 (fully dedicated gluten-free kitchen)
NORTH CAROLINA
(GIG) Kid's Camp – EAST (Camp Kanata, Wake Forest, NC) – Mini camps available in March and April, overnight camps June, July & August, 2013
OREGON
Camp Blue Spruce, Banks, OR  (Gales Creek Camp) – August 18th – 23rd, 2013
PENNSYLVANIA
(New Jersey "Y" Camps – GF & Kosher) Camps Nah-Jee-Wah, Cedar Lake , Teen Camp, Round Lake Camp
International Sports Training Camp, Stroudsburg (Pocono Mountains) PA
RHODE ISLAND
(CSA Chapter 143) Camp Celiac – Camp Aldersgate,  North Scituate, RI: Aug. 11th – 16th, 2013
TEXAS
Children's Medical Center Food Allergy Camp, Camp Sweeney, Gainesville, TX: August 12-16, 2013
VERMONT
Camp Common Ground, Starksboro, VT: July 20, July 27th, August 3, August 10, 2013
WASHINGTON
(GIG) – WEST – Camp Sealth (Vashon Island) & Camp Niwana (Port Orchard) Washington (need to register with GIG as well) July & August 2013 sessions
WISCONSIN
Camp Interlaken JCC  (Eagle River, WI) Jewish Sleepaway
Outside the United States:
EDMONTON, AB
YWCA – YoWoChAs (Outdoor Education Centre), August 5 – 9, 2013
INDIA
Camp Youreka at Sitlakhet, May 11 – 17, 2013, email: celiac.care@maxhealthcare.com or programs@youreka.in
Other Camps:
Autism Camp: (Camp Kaleidoscope, Starksboro, VT, June 29th – July 2, 2013
Vegan Camps:
VEGAN Camp, headquarters in Encino, CA
YEA Camp, Portland, OR, Pescadero, CA, Lanoka Harbor, NJ
 GAP-friendly, Chaffin Orchards, Oroville, CA  (July 8 – 12th, July 15th – 19th)
Additional sites to search for Summer Camps:
Very Special Camps
Raising our Celiac Kids (R.O.C.K.)
http://www.celiackids.com
American Camp Association
http://www.acacamps.org/
Kids Camps
http://www.kidscamps.com/special_needs/celiac_disease.html